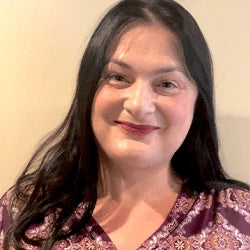 Dr. Medeya Tsinobiladze
ND, MS
Meet The Speaker
Medeya Tsnobiladze is a naturopathic doctor practicing in CT. She holds an M.S. degree in Biophysics from Moscow Institute of Physics and Technology and trained in Neuroscience at the Institute for General Reanimatology in Moscow. Upon moving to the United States, she received her ND degree and MS in acupuncture degree from the University of Bridgeport in CT. She was a professor teaching naturopathic medical students and physician assistant students for 12 years before transitioning to a full time medical practice. Her main interest is an interplay of immunology, neurology, and endocrinology.
TBD and Dementia/ Alzheimer's (1 CEU)
In this presentation, we consider Parkinson's Disease from epidemiology and pathophysiology to clinical presentations, diagnostic criteria, and treatment options.  We specifically examine currently accepted pathophysiologic pathways resulting in PD phenotype. Additionally, risk factors of microbial, environmental, and metabolic origin are discussed. Finally, we look into laboratory workup that can help assess the above mentioned risk factors, and treatment options that mitigate the risks associated with those risks.
Key Learnings
Review existing information on pathophysiology of PD with emphasis on the microbial, environmental, and metabolic risks factors of PD development
Evaluate microbial, metabolic, and environmental risk factors for our current ability to modify them and for currently available tests to measure those that can be modified.
Review and evaluate existing therapies for their potential to mitigate microbial, environmental, and metabolic risk factors of PD development.