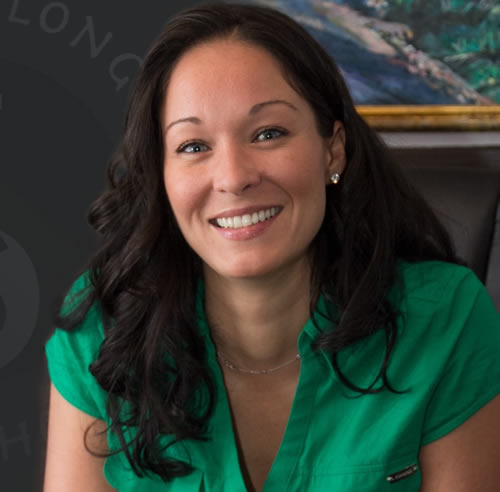 Meet The Speaker
Dr. Myriah Hinchey is a Connecticut-licensed naturopathic physician serving as the medical director of TAO: Center for Vitality, Longevity, & Optimal Health LLC in Hebron, CT. In response to her own battle with Lyme disease, she has spent the last decade specializing in the Naturopathic care of tick-borne chronic illness.
Dr. Hinchey has studied under renowned Lyme physicians, including Dr. Tom Moorcroft, Dr. Richard Horowitz, Dr. Neil Nathan, and Dr. Nancy O'Hara, and with lifestyle and functional medicine doctors Dr. Mark Hyman and Dr. Jeff Bland. After attending a workshop hosted by Master Herbalist Stephen Buhner, she was inspired by his approach to healing Lyme, and has since worked with him to develop products and treatment protocols. Using knowledge gained from these impressive mentors, she has created a unique approach to Lyme and co-infections, and regularly lectures at medical conferences to raise awareness of Lyme. She is an active member of ILADS, both attending and speaking at ILADS annual conferences, for over a decade.
In addition to her clinical work at TAO Vitality, Dr. Hinchey is the owner of LymeCore Botanicals, a Lyme disease-focused herbal medicine company. LymeCore is the proud sponsor of many Lyme-focused continuing education events, including the International Lyme and Associated Disease Society's annual meeting.
In 2019, Dr. Hinchey hosted the first Eastern Connecticut Lyme Conference, which sought to empower patients to take charge of their clinical care and heal from Lyme disease. Since then, she has created LymeBytes, a multimedia company aiming to educate both healthcare providers and the public on effective Lyme diagnosis and treatment. LymeBytes Symposium, a two-day continuing education and community-building event, is one way this organization delivers essential resources to the Lyme community.
Wholistic Approach to Treatment (1 CEU)
A complex network of functional deficiencies needs to be addressed to prepare each patient for an optimal therapeutic response to a tick-borne infection. Individual constitution, genetics, nutrient deficiencies, gastrointestinal dysbiosis, food sensitivities, heavy metal and toxin burden, as well as pre-existing biofilm status, contributes to an inflammatory milieu, providing a safe harbor for infections. A major obstacle to achieving treatment success is the suppressive effect of inflammation on critical functions including immunity. Research is providing a more in-depth understanding of the mechanisms driving chronic inflammation, pointing to new therapeutic targets and interventions.
Substantial evidence points to galectin-3 (Gal-3), a carbohydrate binding protein, as an important signaling molecule triggering proinflammatory and profibrotic pathways relevant in tick-borne illness. Though Gal-3 plays an essential role in the body's initial recognition and response to infection, at elevated levels in the circulation it fuels chronic inflammation, fibrosis, and immune suppression. Importantly, Gal-3 forms an adhesive framework for biofilm formation via its ability to form "lattice/scaffolding" structures by self-polymerizing and crosslinking to glycoproteins and glycolipids. Gal-3 binds with immune cell surface receptors and antigenic sites on infectious agents, interrupting the communication and activation of critical immune responses and immune surveillance. Gal-3 also interacts with pathogenic organisms to enable adhesion and penetration within tissues to establish biofilms. Research shows that the natural Gal-3 inhibitor, modified citrus pectin, disables Gal-3-orchestrated immune suppression and stimulates NK cell production enabling a robust immune response while controlling inflammation.
Key Learnings
Discuss a multi-layered approach to individualized treatment of tick-borne infections
Explore unique protocols for laboratory evaluation and monitoring, timing and pace of antimicrobial interventions, and the use of specific nutrients, medicinal mushrooms, targeted botanicals, and modified citrus pectin
Review new research and clinical pearls pertinent to tick-borne infections
Consider addressing galectin-3 as a valuable strategy in treating chronic infection