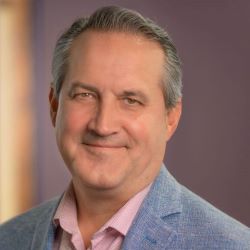 Dr. James Neuenschwander
MD, FMAPS
Meet The Speaker
James Neuenschwander, M.D. (a.k.a. Dr. Neu) has been practicing integrative medicine since 1988. He is the owner of Bio Energy Medical Center, a multidisciplinary, integrative medical practice with the philosophy of treating illness at its source using whatever tools are available.
Dr. Neu is a graduate of the University of Michigan Medical School and is board certified in Emergency Medicine, Integrative and Holistic Medicine, as well as Anti-Aging and Regenerative Medicine. In addition, he is a Fellow of the American Academy of Anti-Aging Medicine (A4M) as well as holding a certification in chelation therapy. He is a member of A4M, ACAM, and ILADS. He has been a DAN! Practitioner since 2007, a member of MAPS since its founding, and a MAPS
Lyme Disease & Pediatrics: The Gut Connection
Kids are more than simple, small adults. In this presentation, I will cover some of the differences between pediatric and adult Lyme and how these differences affect clinical decision making. I will then discuss the classical inflammatory and cellular response to Lyme and how this is impacted by the gut microbiome.  I will focus on the make up of that microbiome, how this influences the immune response to Lyme and Lyme co-infections, how this ecosystem is impacted by our Lyme treatments (herbal and medical), and how children are uniquely susceptible to perturbations to that ecosystem.  Finally, I will discuss solutions to these issues and how we can help our kids recover and remain resilient.
Key Learnings
Be familiar with the differences between how children respond to tick borne infections differently than adults
Understand the characteristics of children that make them more susceptible to tick borne illness
Be able to recognize the connections between control of the immune response and the gut biome when it comes to the immune response to Lyme and tick borne illnesses
Identify how the pediatric gut biome is particularly vulnerable to our interventions in treating infections and how to rebalance that ecosystem
Discuss techniques for measuring and restoring the gut biome to optimize our children's recovery and resilience